Established in 2015 by Mr. Vu Duc Minh Hieu – who has ten years of experience in the banking sector. Including corporate, retail, investment banking at large organizations such as Vietcombank, Military Bank Securities Company, Oceanbank. That's why VIRAC was established by a team of reputable and experienced professionals in finance and market research in the region. VIRAC specializes in providing in-depth research and analysis reports on economic sectors for domestic and foreign customers. Virac team strives to provide our clients with sharp, reliable financial information about the market and competitors.
Opportunity for Cooperation
Virac's high quality products has received many positive feedbacks. Virac gradually approached many domestic and foreign customers. However, the company still has problems with low online awareness and the problem of not optimizing the update of the latest industry reports to customers. After researching, Virac reached out to Dideal team to develop SEO on Google...
Goals:
Researching user behavior on online platforms
Get on top of google's search engine the most searched keywords in the field of research industry
Increase Virac brand awareness through website and SEO content
Enhance the website's power index on Google search engine to bring new reports to the top as soon as customers search.
Result:
Top search keywords
700% increase in total clicks
1200% increase in total impressions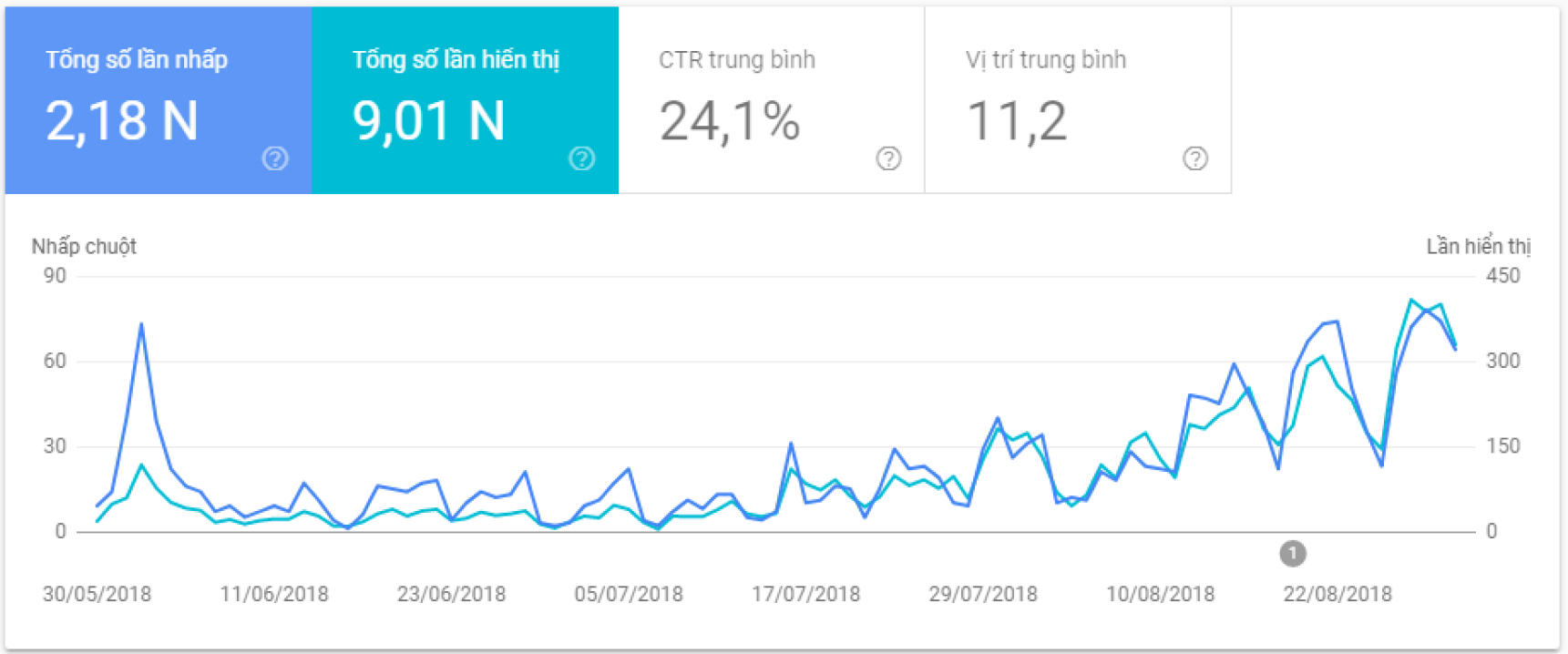 Detail:
700% increase in total clicks
1200% increase in total impressions
Average CTR decreased by 10% (The reason is that in the 3 months of June 30, 2018 - September 30, 2019 the keywords were mainly brand keywords)
Average position unchanged due to high number of keywords